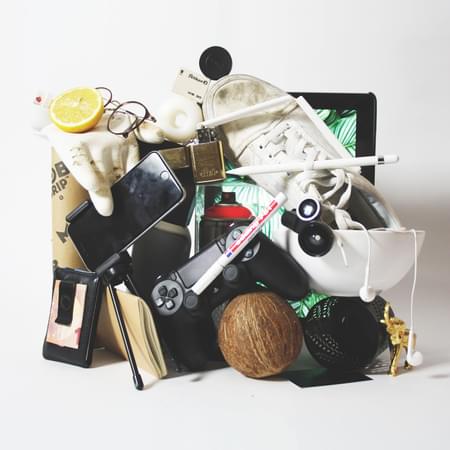 Turn trash into treasure: how your used packaging could be worth a mint online
Turn trash into treasure: how your used packaging could be worth a mint online
It might shock you what people will buy on eBay these days. Did you know that you could sell your empty candle jars and perfume bottles and might make serious cash?

A quick look at recent sold listings show that you can get as much as £33 for an empty Diptyque jar, while an empty Jo Malone English Pear & Freesia hand wash bottle went for £14.50 earlier this month.
Empty glass candle jars

Do you ever feel like buying an expensive candle is simply burning your hard-earned cash? Well, candle lovers, you can relax. You can sell those empty jars and get some of your money back when it has long gone.
A quick look at the sold listings on eBay shows you can buy a bundle with a Jo Malone empty candle jar with boxes and bag for £36.
In January, a box of 200 empty toilet roll tubes sold for £12.99 on eBay
Empty jewellery boxes

If you have a designer brand jewellery box going spare you could be quids in if you list it on an auction site. For instance, an iconic red Cartier necklace box went for £30 in April, while a duck-egg blue Tiffany ring box with an outer box sold for £38.
That's a lot of money for an empty box!
Empty packaging


Empty boxes of high-end cosmetics sell for more than you'd think.
In January, for instance, a job lot of empty Chanel boxes and jars sold for £19.99 with postage.
Empty shoe boxes

If you have a soft spot for swish shoes, why not sell the boxes and score some extra cash?  In March, an empty Christian Louboutin shoebox sold for £26, while in February, a Balenciaga empty shoe box and dust bag went for £27.30.
Empty toilet paper rolls

If there is one thing that every single household has going spare, it's loo rolls.
Rather than chucking your empty cardboard tubes into the recycling, collect them to sell, crafters and teachers go crazy for them. In January, a box of 200 tubes sold for £12.99.
Bear in mind that you will need to ship them in a box to avoid crushing them but, thanks to their light weight, it won't be too costly.
How to sell on Ebay

Remember, there are millions of items for sale on eBay at any one time so you need to do your best to make your item stand out.
1. A picture really does paint a thousand words so always include a clear digital photo of your item. Buyers like to see what they are getting and the better quality the photo the more likely you are to make a sale. Try to make sure it displays all the features and highlights any flaws.
2. Get the timing right and aim to have your auctions end on a Sunday night. This is when there is the biggest number of buyers browsing.
3. To maximise the number of potential bidders, write a descriptive title using all relevant keywords to describe your item, such as brand, age and condition. Honesty is definitely the best policy here. If you withhold information or falsely advertise you may run into major problems later.
4. Make sure you price the postage correctly, or you could end up out of pocket. The Royal Mail Price Finder is a handy online tool which will tell you how much you'll have to fork out for postage so you can add this to the listing. Bear in mind that some buyers are put off by expensive postage fees, so it can be worth adding the cost into the price of the product itself to keep the postage figure down.
5. Do your research: use the eBay advanced search tool to discover how much similar items have been selling for lately. Just search for whatever it is you want to sell and tick the 'completed listings' box to see similar items and get a better idea of what to charge.
Don't forget that while you may think that this article is brilliant, it is intended for information purposes only and should not be mistaken for financial advice or recommendations.
3 things
to do
right now
---
1
Take a moment to think about what empty packaging you may have lying around the around the house and then search sold listings to see the final bids on similar items. To do this, click on the left-hand grey bar and tick to see sold listings only.
2
If you have never sold on eBay before it's worth completing several purchases prior to listing an item to build up your feedback rating. Few buyers will do business with sellers without feedback.
3
Pop a reminder in your phone to gather up items around the house. Don't let your busy life get in the way of turning your trash into cash.
Has this page made you feel better about managing your money?
---