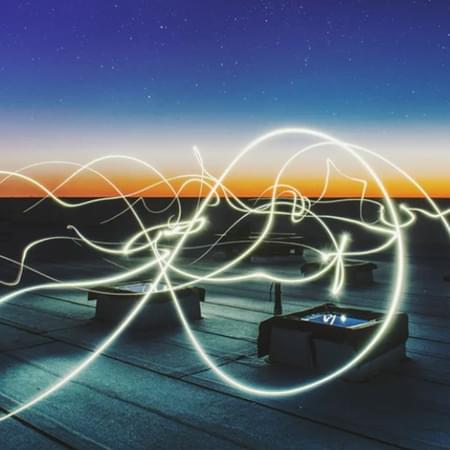 The Energy Price Cap rise: how much it's going to cost and how to save
The Energy Price Cap rise: how much it's going to cost and how to save
Come October, energy prices will rise for millions of us across the UK thanks to the regulator Ofgem raising the price cap.
So, just as winter starts rolling in, households who haven't switched their gas or electricity tariffs in recent years could find themselves around an extra £140 out of pocket.
The price cap, introduced in 2019, limits the prices energy companies can charge so they're not too high. It's set twice a year by the industry regulator, called Ofgem, and protects 11 million households in England, Wales and Scotland.
The protection limit is about to be raised to cover extra costs energy companies are facing following the Covid-19 pandemic, according to Ofgem.
People who've never switched suppliers or who've had their discounted deals expire will now be most affected.
This increase comes as energy deals have reached the highest cost for more than two years, according to our research at Compare the Market.
For those who are working at home more following the coronavirus crisis, costs could be even higher as we spend more on energy during work hours.
What's more, the timing could hit struggling families hard at a time when they face losing an extra £20 a week from Universal Credit in October.
If you want to cut your energy costs this winter (who doesn't?) here are five ways to get started.
It doesn't pay to be loyal
Shopping around and switching suppliers is one of the easiest ways to cut bills .
What's more, energy companies usually change their prices twice a year, and what can be the best deal one year, can prove less competitive the next.
Think of it like your mortgage rate – once your fixed-rate deal comes to an end, you'll be placed on a more expensive deal unless you do something about it.
Your energy bill is the same – apathy will cost you dearly.
So, make sure that you shop around each year.
Be nosey to save
This is one of those times where it pays to be nosey.

If you use Compare the Market's Neighbourhood Bills Calculator tool you can see what the people who live next to you are paying for their energy. It uses postcode data to share prices anonymously and helps you understand whether you're paying over the odds or you've got a good deal.
Read the fine print
Before switching your tariff, check there's no cancellation fee.

Cancellation fees are more common on fixed or online tariffs and usually apply for fixed time from the start of the contract. But they can be costly, sometimes £35 per fuel.
You'll also need to clear any outstanding bills with your existing provider because you may not be able to switch if you're behind in payments.
Take a meter reading on the day of the switchover to make sure you're billed correctly.

Go online for a better deal
Like most online shopping, the cheapest energy deal is almost always on the internet.
Many energy companies offer discounts for buying online because selling that way costs them less.
With an online deal, people generally don't get paper bills in the post, and they need to update their meter readings themselves online, but it's a small price to pay to save a few pounds.
Set up an automatic payment plan
Paying by a fixed monthly direct debit based on the energy company's estimate can cut your bill by 10%.

This is because they feel more confident that you're going to pay up. Plus, if you pay a bit more than you use in a month, this overpayment sits with them and they earn interest on it.
The overpayment stays yours, though, and you get it back at the end of contract. Some energy companies will even pay you a bit of interest on money you hold with them.
Remember your cooling-off period
Have you switched your tariff only to have a cheaper one launched just days later?

Or perhaps you felt pressurised or put on the spot by a telesales agent?
Not to worry, it's not too late to change your mind.
All consumers who switch energy supplier are entitled to a 14-day cooling-off period during which they can switch back without incurring any charges.
Draught proof your property
Draught-proofing is one of the cheapest and most effective ways to save energy - and money - in any type of building.

The gaps around windows/doors and the loft hatch are common ways to waste heat, but the use of draught-proofing strips will help to prevent hot air escaping.
Think ahead to bag a bargain

In the summer months, winter is usually the last thing on our minds. But if you're thinking of making your home energy efficient then waiting until the middle of the summer is the time to do it.
This is a very seasonal market, and most households don't think about installing measures such as loft and cavity wall insulation until the colder weather hits.
Heating engineers are generally less busy in the summer months and that could mean a cheaper quote on a replacement boiler or heating system, or long-term insulation.
3 things
to do
right now
---
1
For an accurate comparison, get all the details of your current energy supplier – the name of your tariff and details of how much energy you consume. The energy amount will be listed in kilowatt hours (kWh) or as a monthly or quarterly spend.
2
On a windy day, spend 10 minutes checking doors and windows for draughts and make a note of where the gaps are. If there's cold air coming in, there's warm air going out too.
3
If you're struggling to pay for your gas and electricity, you should contact your energy supplier as soon as possible. You'll find their contact details on their website or on your bill. As well as telling you about ways you can make affordable repayments, they should also check whether you're on the most suitable tariff.
Has this page made you feel better about managing your money?
---