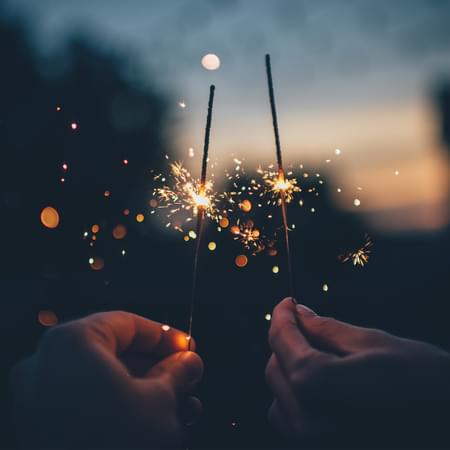 Financial fixes if you've fast-tracked your relationship due to lockdown
Financial fixes if you've fast-tracked your relationship due to lockdown
During 2020, people were moving in with new partners quicker than you could say 'joint bank account.' Maybe it was the worry over loneliness or perhaps just a lack of excitement elsewhere in our lives - and who can blame us?

An in-depth analysis of love during lockdown created by e-harmony and the counselling charity Relate shows that COVID-19 has helped to create a wave of 'turbo relationships' with newly acquainted couples moving in together faster than normal and reaching other key milestones at unforeseen speed.
But with the lockdown triggering some couples to move in together sooner than they might otherwise have planned, many will have had very little time to prepare for cohabitation.
It might not sound very sexy, but whether you are shacking up on a temporary or permanent basis, it's crucial that you fully understand where you stand legally and financially so you know what will happen if the relationship ends.
With everything that's going on this could be easily overlooked but it's really important that it's thought about.
Here is what you need to know about your money and moving in together... before you unpack your bags.
Your partner's finances
When you start dating someone there's a lot to find out about them. But what do you already know about your partner's financial history?
Are you aware of any debts or any savings? Do you know if they have long-term goals when it comes to cash?
If you already know, brilliant, you are doing better than most.
But if not? All is not lost. It might sound strange, but take your new roomie on a Lockdown money date and get to know a little more about each other's finances.
Waiting until you have a money-related issue means it's too late, emotions are high, and rash decisions will likely be made.
Honesty and openness about money is essential once you are living with someone, and the effects can last longer than you might think.
If your partner hasn't repaid their debts on time, it may affect your ability to get credit
Joint accounts and credit score
While a joint bank account can often seem like a no-brainer for paying shared bills, the risks might outweigh the advantages.
Living with someone or being married to them will not affect your credit rating alone, but as soon as you open a joint bank account together, you will be 'financial associates'.
What's more, the credit record of the other account holder will have an impact on your own score.
This means that if you or your partner applies for credit in the future, the lender will be able to check both of your credit records.
If your partner hasn't repaid their debts on time or, worse, has been declared bankrupt, it may affect your ability to get credit.
Paying the bills
If you're moving into someone else's home, make sure that you are aware of exactly what bills you'll need to pay and how much they will cost.
Many flats will have additional fees such as maintenance and ground rent which can add up to thousands of pounds of additional bills annually.
Remember to also think about how you will split your bills. It's unlikely that you and your partner will be earning exactly the same amount so you must consider: will you split all of your bills 50/50 or will you split them as a percentage based on your income?
Don't forget that whoever's name is on the bill is the one who will ultimately be liable for payment of the bill if a relationship ends, so play it safe and make sure both of your names are listed where you can.
Tenancy agreements and liability
Make sure that you have the correct documentation in place before you move in together so if it doesn't work out you are covered.
If you're renting a property and you're both named as tenants, you have the same rights because you are 'joint tenants' of the property.
If one party moves out and they're still named as a tenant on the contract, they will be liable for rent payments.
However, this does mean that person is also able to move back in at any point should they wish to.
Make sure that if you separate and you move out of the property, your name is removed from the tenancy to avoid being stung by rental payments.
Mortgages and liability
If you move in with a partner who already has a mortgage, you do not automatically have any rights over their mortgage, and vice versa.
However, if you decide to call it quits further down the line things could look a little different.
If you had contributed to your partner's mortgage over the course of the relationship, you might acquire what is called a 'beneficial interest' in the property.
This would mean that you might be eligible for money gained from the sale of the property in the event of a break-up. The same is, of course, true if you are the homeowner and your partner had been contributing to your mortgage.
To help clarify things, you could draw up a cohabitation agreement ahead of moving in together so that if the relationship ends you each know where you stand.
A cohabitation agreement sets out who owns what and in what proportion and lets you document how you will split your property, its contents, personal belongings, savings and other assets should the relationship break down.
How much this will cost varies and depends on the complexity of your affairs, but using a solicitor can mean a bill of thousands of pounds.
However, if you opt for a fixed-fee service, you could have it sorted for a few hundred quid.
Don't forget that while you may think that this article is brilliant, it is intended for information purposes only and should not be mistaken for financial advice or recommendations.
3 things
to do
right now
---
1
Get a will. Without one, should you die, all your property and assets will automatically pass to your family rather than your partner. If you don't already have a solicitor, visit The Law Society's Find a Solicitor website and search under "Family and relationships" to get details of solicitors in your area. Or call 020 7320 5650.
2
If you have a home insurance policy it will need to be in both your names. Similarly, if you will be sharing a car make you sure that you are a named driver on the motor insurance.
3
Many government-backed benefits are based not only on your individual wage but also on total household income. So, if you are getting any financial help when you move in together, you need to report your change in circumstances.
Has this page made you feel better about managing your money?
---